The following is a part of access analysis of my website, showing from which country visitors came during July, 2012.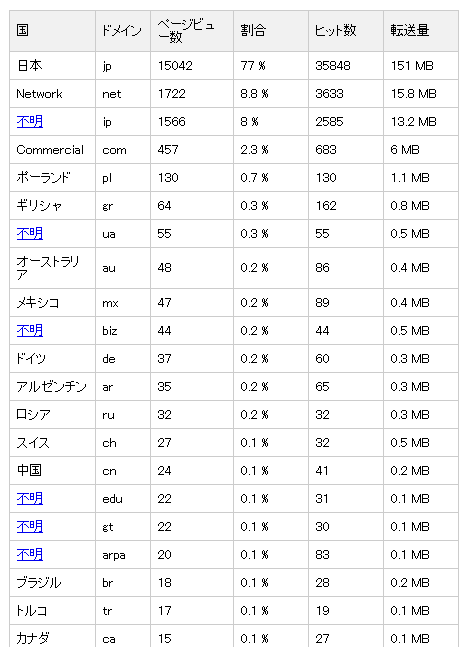 What has surprised me is that there were 130 visitors from Poland (ポーランド)! What part of this website is attracting Polish visitors??
Well, I know this figure might include robots, though...
If there are any human visitors from Poland, please let me know!